Mukesh Ambani is currently the chairman and Managing director of Reliance Industries, which is one of the largest private sector Company in India.
Mukesh Dhirubhai Ambani was born on 19 April 1957 in the British Crown colony of Aden (in present-day Yemen) to Dhirubhai Ambani and Kokilaben Ambani. He has a younger brother Anil Ambani and two sisters. The following Paragraph Describes Mukesh Ambani Education.
Mukesh Ambani Education
Mukesh Ambani Education: Mr. Mukesh D. Ambani (DIN 00001695) is a Chemical Engineer from the Institute of Chemical Technology, Mumbai (erstwhile the University Department of Chemical Technology, University of Mumbai). He pursued an MBA from Stanford University in the US. He has been on the Board of Reliance since 1977.
Net worth
Mukesh Ambani is world's 4th richest person, pips Bernard Arnault, LVMH boss on 8th august 2020. Ambani's net worth is $80.2 billion (Rs 6.04 lakh crore) making him the 4th richest.
Net Worth: $80.2 billion (Rs 6.04 lakh crore)
Earlier career
Mukesh Ambani initiated Reliance's backward integration journey – from textiles to polyester fibres and further onto petrochemicals and petroleum refining, and going upstream into oil and gas exploration and production.
He created multiple new world-class manufacturing facilities involving diverse technologies that have raised Reliance's petrochemicals manufacturing capacities from less than a million tonnes to about 21 million tonnes per year.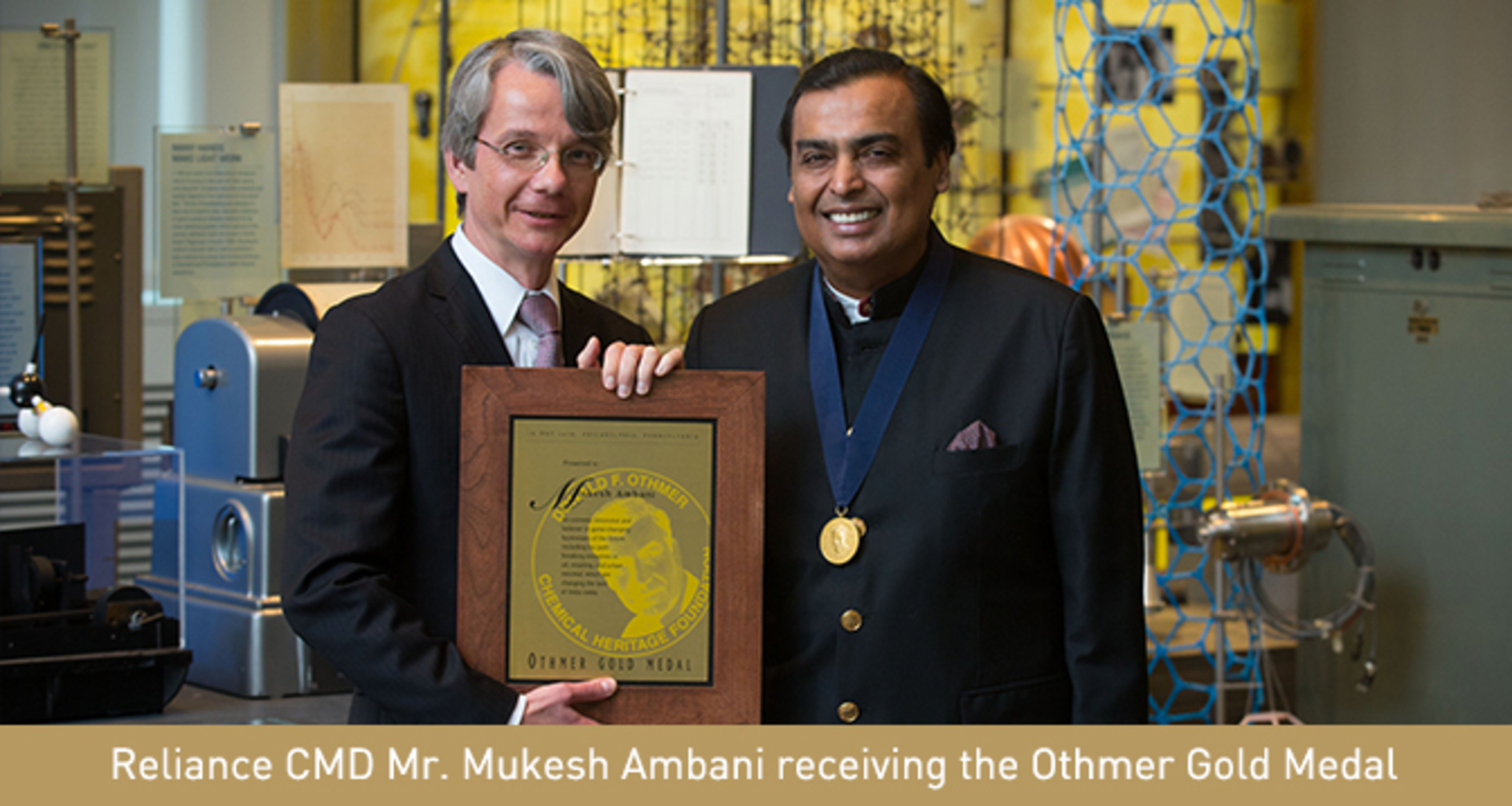 Late Nineties
In the late nineties, Mr. Mukesh Ambani spearheaded the creation of the world's largest grassroots petroleum refinery at Jamnagar in Gujarat, India, with a capacity of 660,000 barrels per day (33 million tonnes a year), and integrated it with petrochemicals, power generation, port and related infrastructure.
Further, he steered the setting up of another 580,000-barrels-per-day refinery next to the first one in Jamnagar. With an aggregate refining capacity of 1.24 million barrels of oil per day at a single location, Jamnagar has become the refining hub of the world.
He also led Reliance' development of infrastructure facilities and implementation of a pan-India organized retail network spanning multiple formats and supply chain infrastructure. Today, Reliance Retail is the largest organised retail player in India.
He has created global records in customer acquisition for Jio, Reliance' digital services initiative. He led and established one of the world's most expansive 4G broadband wireless network offering end-to-end solutions that address the entire value chain across various digital services in key domains of national interest, such as education, healthcare, security, financial services, government-citizen interfaces, and entertainment.
Mukesh Ambani Memberships
Mr. Mukesh Ambani is a member of The Foundation Board of the World Economic Forum. He is an elected Foreign Member of the prestigious United States National Academy of Engineering. He is a member of the Global Advisory Council of Bank of America. He is also a member of International Advisory Council of The Brookings Institution.
Mr. Ambani is also a member of the following forums:
– Stanford Global Advisory Council
– McKinsey & Company International Advisory Council
– The Business Council
– Chairman of the Board of Governors, Pandit Deendayal Petroleum University in Gujarat
– India Advisory Group of the London School of Economics
– India Advisory Council of The British Asian Trust (as Chairman)
– Indo-U.S. CEOs' Forum
– Board of Governors of the National Council of Applied Economic Research, India
Chairman's Awards
The following are the awards received by Mukesh Ambani
Year 2020 – Iconic Business Leader of the Decade Award, CNBC-TV18 India Business Leaders Awards
Year 2019 – TIME 100 Most Influential People
Year 2019 – Foreign Policy's Top 100 Global Thinkers
Year 2018 – Fortune – World's 50 Greatest Leaders
Year 2017 – Economic Times Business Leader of the Year
Year 2017 – Only Indian to be featured on Forbes Global Game Changers List
Year 2016 – Doctor of Philosophy (Honoris Causa) – Indian Institute of Technology, Roorkee
Year 2016 – Foreign Member – US National Academy of Engineering
Year 2016 – Othmer Gold Medal – Chemical Heritage Foundation, USA
Year 2015 – Honorary Doctor of Science – Institute of Chemical Technology, Mumbai
Year 2013 – 'Entrepreneur of the Decade' – All-India Management Association
Year 2013 – 'Global Challenger' – Boston Consulting Group
Year 2013 – One of '25 Greatest Global Living Legends' – NDTV
Year 2011 – One of '100 Most Influential People in the World'- TIME magazine
2010 – 5th best performing CEO in the world – Harvard Business Review ranking of top 50 global CEOs
2010 – Businessman of the Year – Financial Chronicle
2010 – Business Leader of the Year – NDTV India
2010 – Global Leadership Award – Business Council for International Understanding
2010 – School of Engineering and Applied Science Dean's Medal – University of Pennsylvania
2000 – Ernst & Young Entrepreneur of the Year