Murugavel Janakiraman, aged 50 years, is a Promoter, Chairman and Managing Director of Matrimony.com Ltd. He has been associated with the Company since September 5, 2001. He holds a bachelor's degree in science and a master's degree in computer applications from the University of Madras.
Profile of Murugavel Janakiraman
He started his career at Chennai-based Nucleus Software and moved to Singapore for a brief stint. He worked as a consultant in the US for leading companies on software projects and acquired
valuable insights on Internet technologies.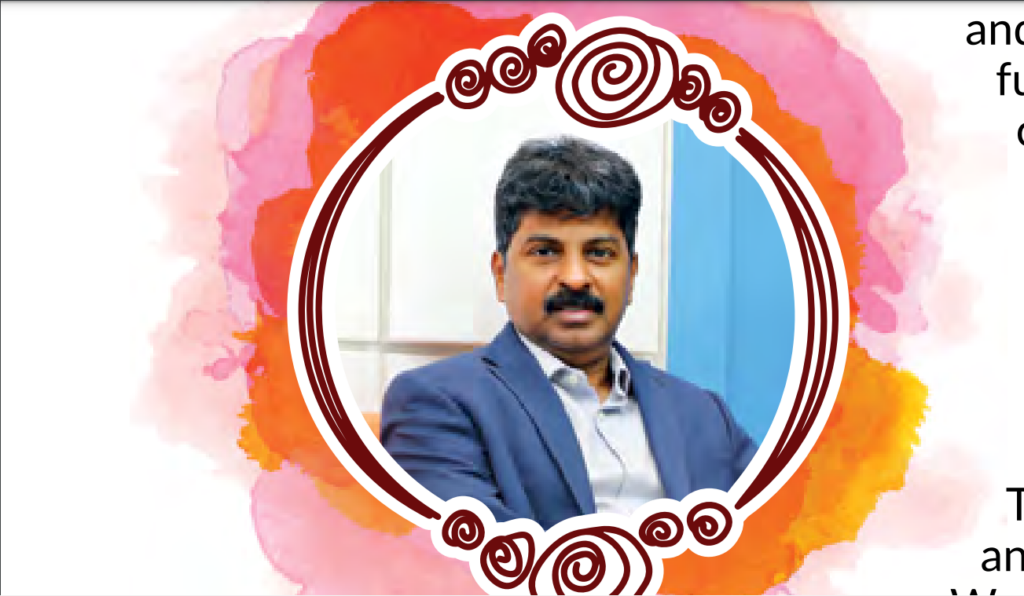 Salary
Shri Murugavel J holds 1,14,78,766* equity shares of Matrimony.com Ltd. He currently receives a remuneration of Rs. 1.8 Crore and a performance based incentive of upto 100%. The details of the proposed remuneration are available in the text of the resolution pertaining to ITEM No.6 of this notice.
There were 6 Board meetings conducted during the year and Shri. Murugavel has attended all 6 Board meetings. Shri. Murugavel J holds Directorship in Sys India Pvt Ltd, Consim Info USA Inc and Matrimony DMCC, Dubai, and is member & Chairman of Share Allotment Committee and Corporate Social Responsibility committee and member in Stakeholders Relationship Committee of the Company.
He does not hold directorship in any other listed entity. Shri. Murugavel J, Promoter and Managing Director of the Company, is spouse of Smt.Deepa Murugavel, Non Executive Director. He is not related to the any other Directors and Key Managerial Personnel of the Company, and their relatives.
Murugavel Janakiraman wife
Except Shri.Murugavel J and Smt.Deepa Murugavel, none of the Directors and Key Managerial Personnel, and their relatives, is concerned or interested, financially or otherwise, in the Resolution relating to his re-appointment.