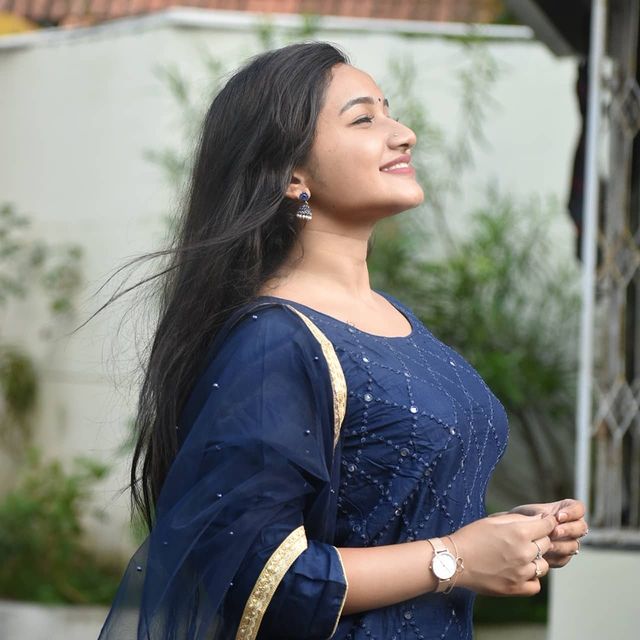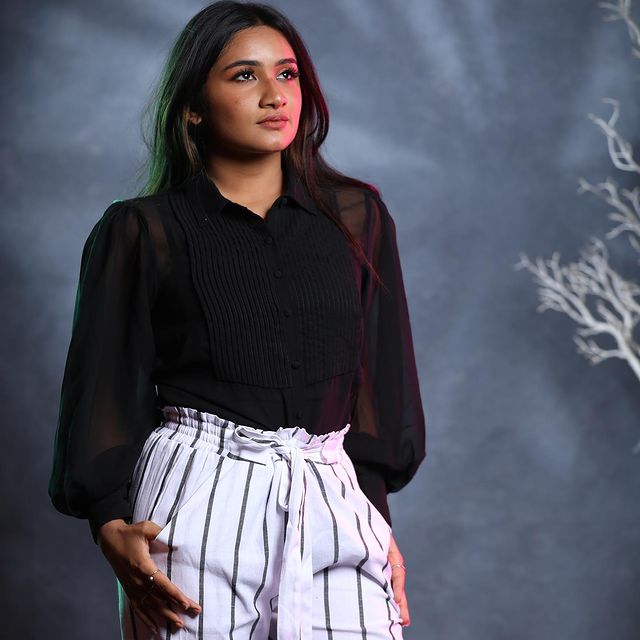 Raveena (Known as Raveena Daha) is a popular Indian Actress, who mainly works in the Tamil movie and television industry. She took birth on October 10th 2003, in Chennai, Tamil Nadu.
She had an elder brother, his name Rahul Prakash. Her father Mr Jayarajan and her mother Mrs.Latha Jayarajan. Her mother tongue is "Malayalam". She is a well classical Bharatnatyam dancer. She started learning Bharatnatyam at the age of 2 ½. Her first stage performance at the age if 4 ½ at Mylapore fine arts academy.
Raveena started her acting career at the age of 4 ½. Her first serial "Thangam" It was released on 30 June 2009. as followed by Vasantham, Bhavani, Shanthi Nilayam, Valli, Malli, Bhairavi, 63 Nayanmargal, Ramanujar, Chandralekha. She has featured in well-known TV serial Poove Poochudava. Also, Raveena is the First Runner in the dance reality show DJD 2.O in Zee Tamil.
Her First movie Katha Solla Porom (Along with Vishwanath and Naresh) as followed by Jilla, Kannakkol, Jiva, Poojai, Puli, Peigal Jagirathai, Nagesh Thiraiyarangam, Ratsasan and Rakshasudu Currently Raveena working on Mounaragam 2.